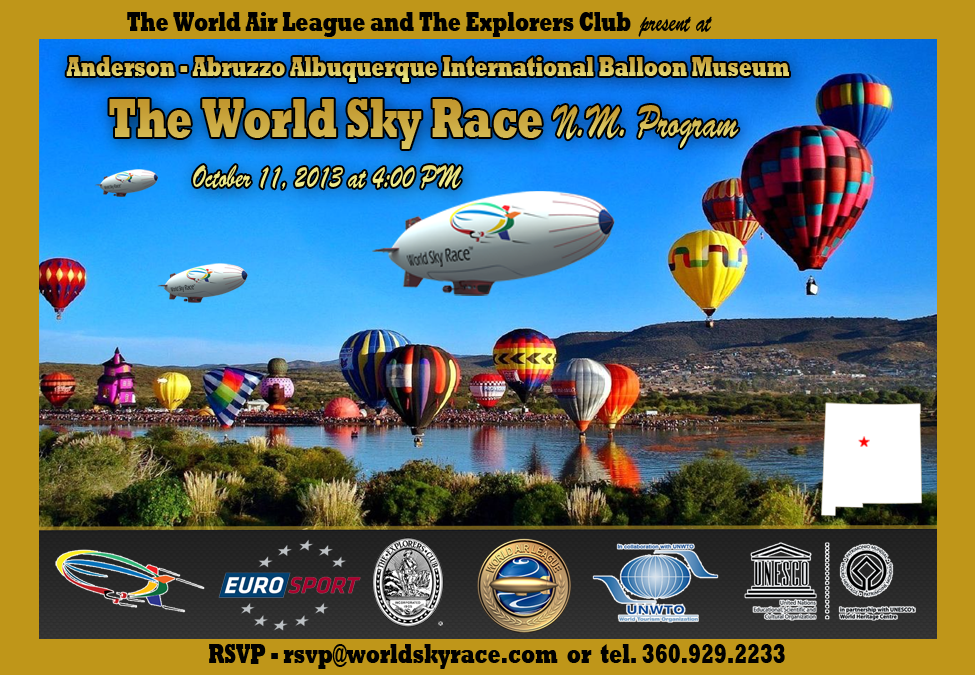 ALBUQUERQUE (KASA) - Matt and Kristen sit down with Don Harstell, commissioner of the World Sky Race.

The World Sky Race - It Grows As It Goes, New Mexico

Program Speakers

Monique Jacobson
Secretary of Tourism
State of New Mexico

Don Hartsell,
Commissioner of the
World Air League

We welcome involvement on all levels from our friends around the globe - but local involvement in events is needed! Use
the email below to get involved with the World Sky Race and the World Air League and attend our New Mexico Program at the
Anderson-Abruzzo Albuquerque International Balloon Museum!
Email to RSVP here
(rsvp@worldskyrace.com)